Home
Who are We?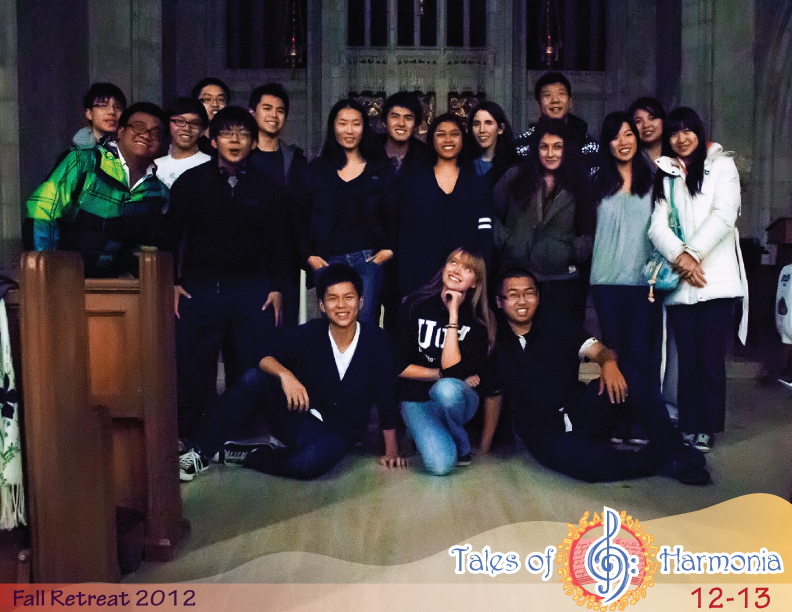 Tales of Harmonia is a mixed 30-voice auditioned student-run choir with a passion for music in all its forms, styles, and genres. We're a group of singers who enjoys music from all walks of life. We aspire to achieve harmony by being mindful of the concept of balance. Whether it's the balance in our voices or the themes and pieces we present, we aim to attain that sense of equilibrium. We're a university-wide choir who revels in creating a musical environment that's all-inclusive, non-discriminatory, and at times geeky! You'll find that Tales of Harmonia is a choir that's as unique as its name.
Open Call for an Assistant Conductor
Due to personnel changes, Tales of Harmonia is now looking for an Assistant Conductor to help lead our choir in its musical activities. Applicants will be assessed by the Executive Committee through an application process. To inquire further, please email us at talesofharmonia@utoronto.ca
Tales of Harmonia – Meaning behind the name:
1) Named after a Japanese Role-Playing Video Game Series called the "Tales of… " Series.
2) "Harmonia" is Latin for "Harmony"
3) "Harmony" is English for many philosophical and musical connotations such as unity, balance, holism, etc.
4) "Tales" indicates the collective stories as being 'sung' instead of 'told' by our members (from far-and-wide).
5) "Tales of Harmonia" has a very fantastical ring to it, doesn't it?